Revolution Motorhomes' Van Conversions incorporates our van-based registered designs for both campervans and motorhomes that are all car-licenced vehicles.
Campervan designs with front driver's and passenger's swivel seats. Varying sleeping arrangements – choice of 12v Automated DREAM Lounge, LoungeBed or permanent double bed. Manual Pop-top and our Automated Pop-Top available – perfect option for parking at shopping centres, storage height restrictions and Drive Thru's. Great size vehicles for adding 270-360 degree bat-wing awning. Check our Other Services for retro-fitting your manual pop-top to become automated, hard cover for the BatWing awning (available 2021) or installation of the DREAM Lounge for the DIY's.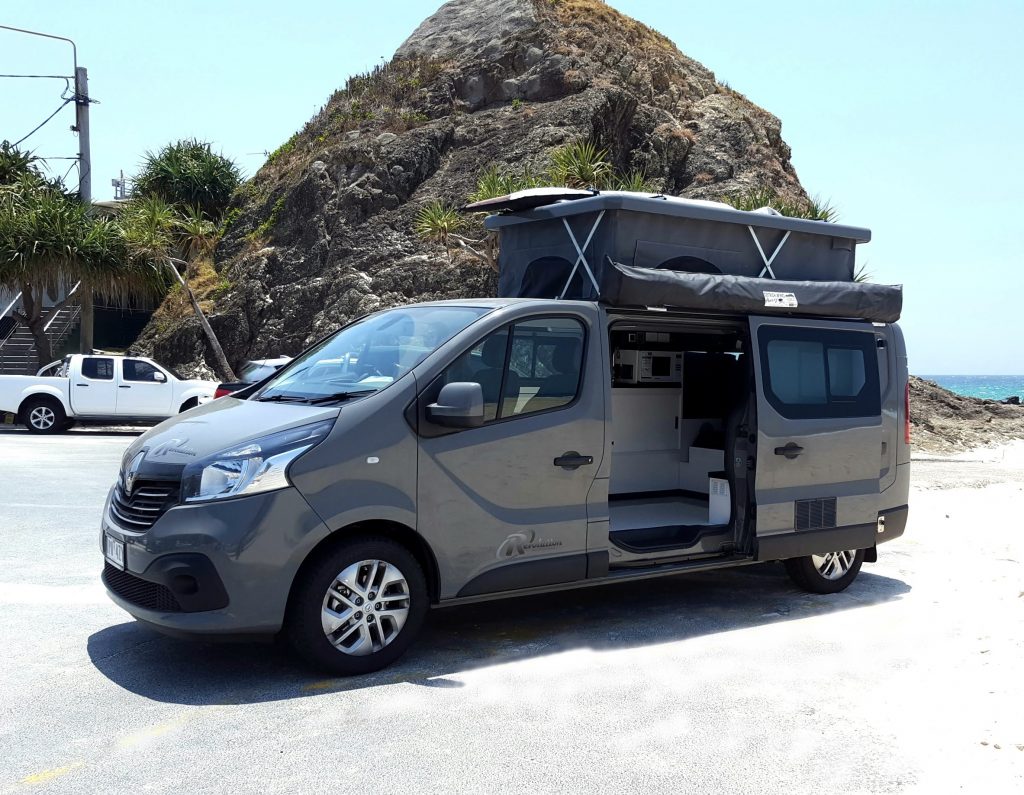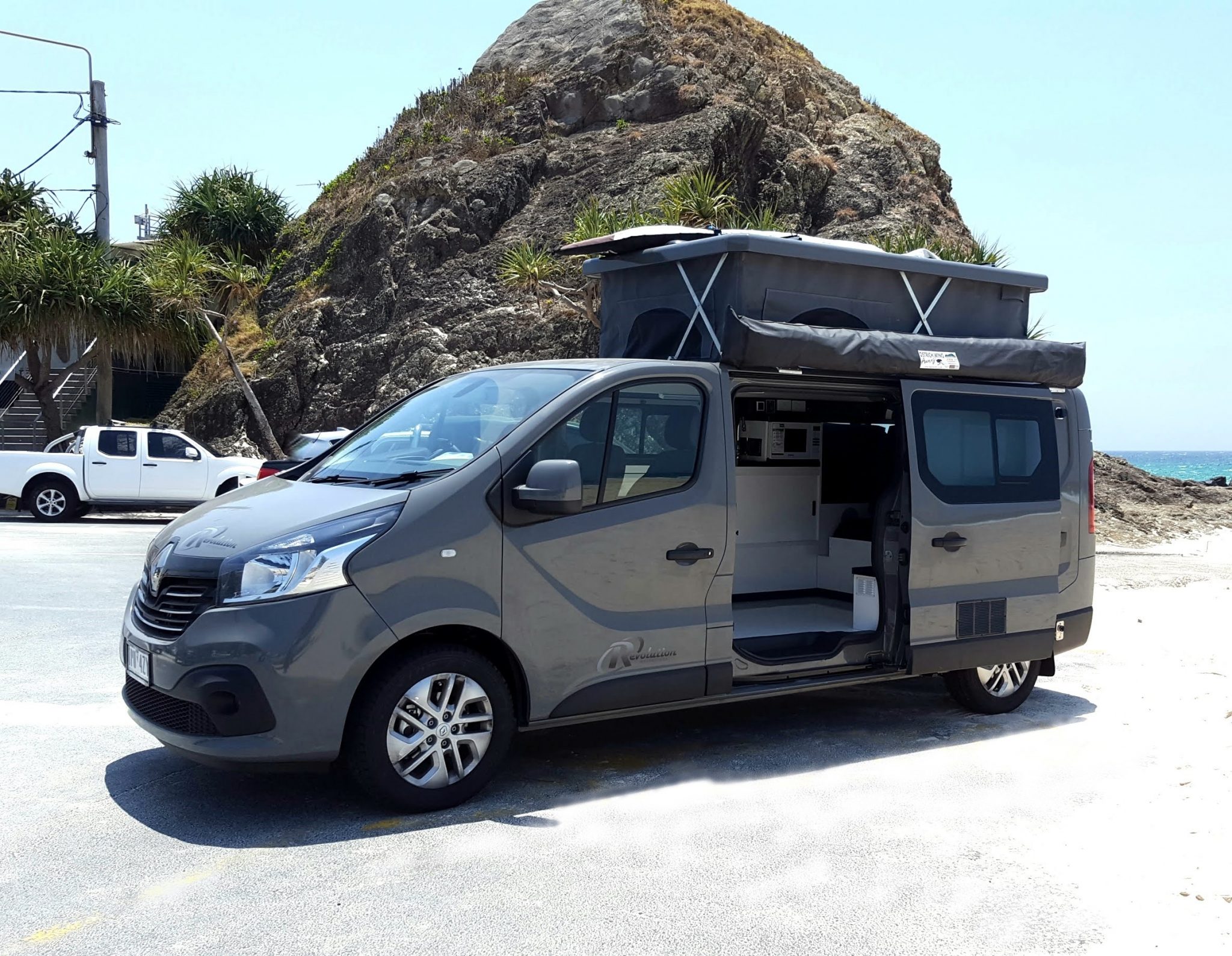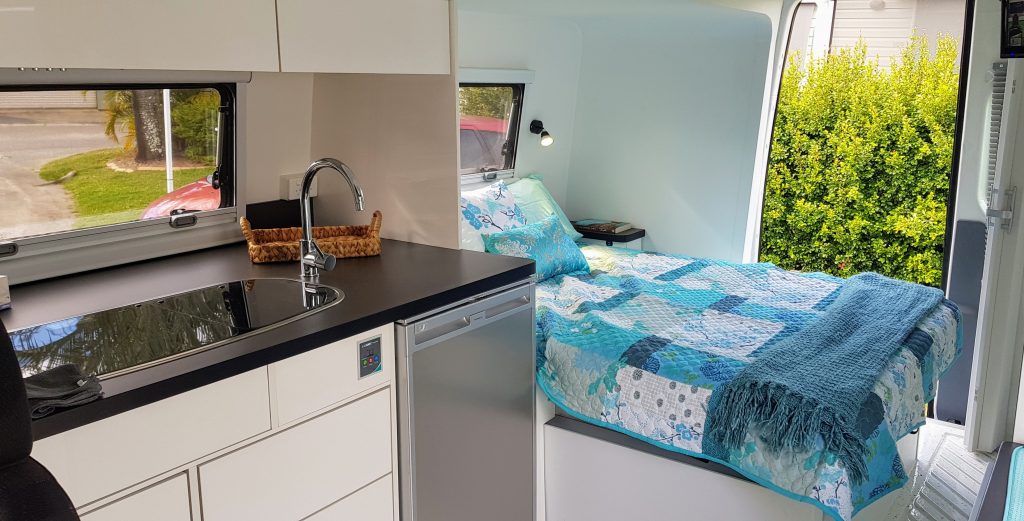 A small motorhome with Full driver's side slide-out that encompasses the kitchen and island bed in a MWB length van. Internal shower and toilet. 2x 4.5kg gas bottles, 136 ltr fridge/freezer, wardrobe and the choice of a 3rd passenger seat, lounge seat or small pantry with benchtop. Optional upgrade to the VW Crafter 4Motion or Mercedes Sprinter 4×4
An easy to park small motorhome with front swivels seats, rear driver's side slide-out with permanent island bed & a wet room area with shower and toilet. Gas, Battery and Solar, great for free-camping. Perfect for the Solo Traveller.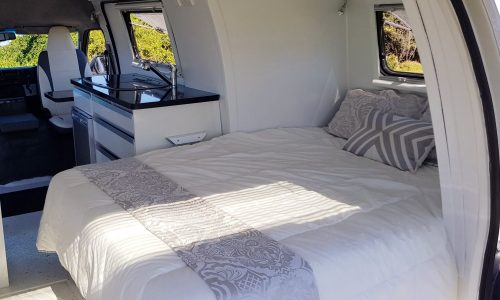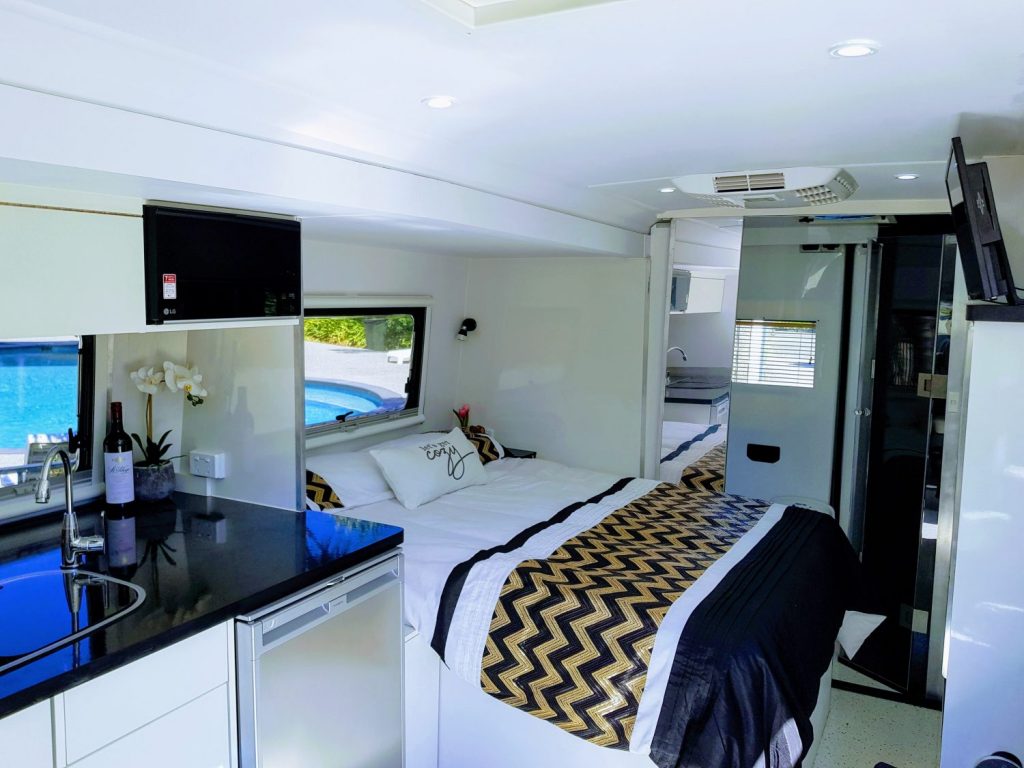 A mobile luxury apartment with 2.7m internal living width, the world's first full driver's side slide-out in a LWB van. Zenith has an island bed, rear ensuite with a separate toilet, large shower cubicle, XL vanity & storage that can accommodate the Daewoo wall-mounted mini washing machine & dryer. Standards include XL kitchen bench, 2x 4.5kg gas bottles, full under bed storage, large external storage bins & instantaneous hot water. The Zenith also has the option of an additional 3rd passenger seat, lounge seat or pantry with benchtop.
*DREAM LOUNGE  (Designed Revolutionary Engineered Automated Mattress Lounge –
One-touch 12v Automated lounge to bed (50 seconds) with additional large storage space underneath.
**  Both seats have their own separate dining tables that can be used outdoors with additional tripod footings.
Only need collapsible chairs to complete outdoor dining.